Sand, sun, and fun await in Fort Lauderdale. Here are the best hostels that'll let you live the backpacker life without spending too much!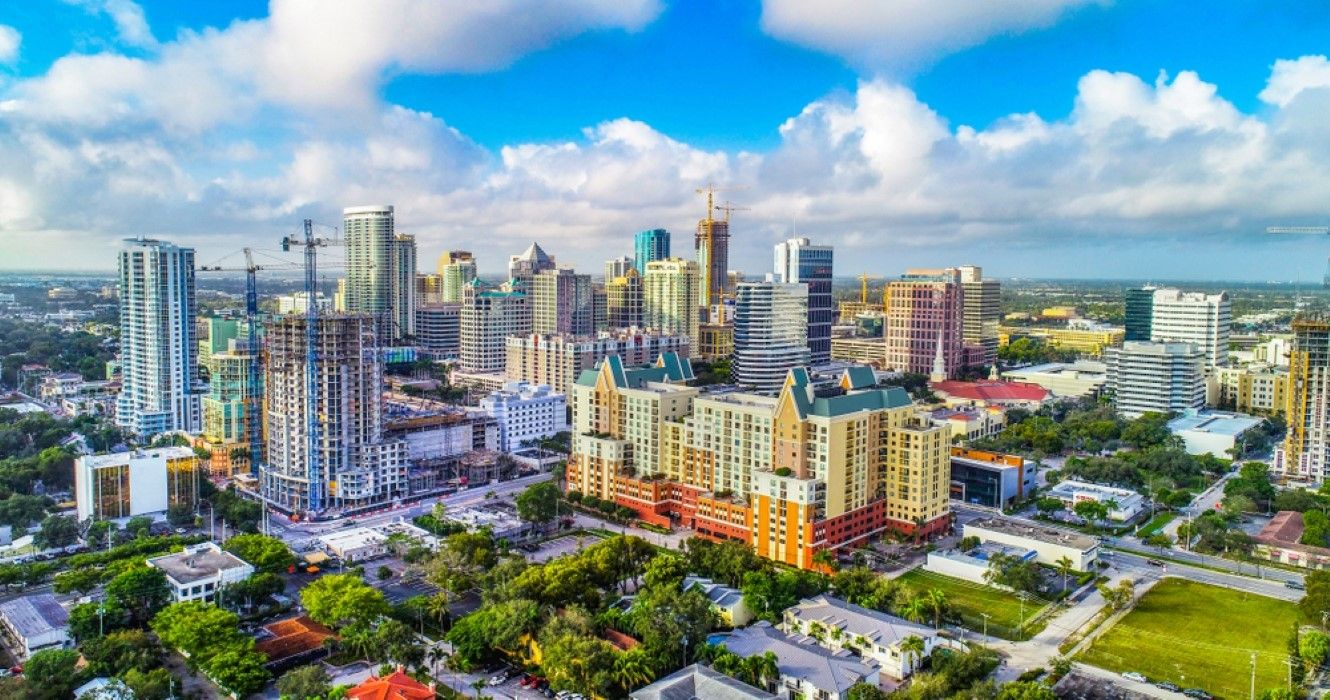 Fort Lauderdale, Florida, USA Skyline
Fort Lauderdale, also known as the "Venice of America," is a popular destination for all kinds of travelers. It used to be a spring break hot spot, but in more recent years, the community has worked hard to pivot towards being a more relaxing environment. There's still plenty of nightlife, and everyone from solo travelers to groups can find some less expensive accommodations.
When looking for a place to stay on the cheap, travelers should always look for a hostel! Ranging from fun and exciting to relaxed and comfortable, there are plenty of options that fit every kind of trip to Fort Lauderdale. With the lush nature of the Everglades and the sparkling shores of the Atlantic Ocean, the area is a backpacker's paradise. Any backpacker looking to visit Fort Lauderdale should consider these 10 comfortable and fun hostels!
10

Ukiyo Hostel

Ukiyo Hostel is set right in the middle of the action for easy access to tons of fun. While it only offers dormitory-style accommodations, there's plenty to make a guest comfortable. A communal kitchen and a green garden are on offer for guests. The star of the show here is the covered pool that many past guests have highlighted as a favorite amenity.
9

The Drift Hotel

Set just steps from Fort Lauderdale's famous sandy beaches; The Drift Hotel offers everything a backpacker could need when visiting Fort Lauderdale. With great amenities, including beach towels, chairs, and umbrellas, as well as complimentary snacks and parking, it's a great way for travelers to pack light. Look no further for a comfortable spot to relax and catch some sun!
8

Crocodhouse

Settled into the city near the Wilton Manors neighborhood, Crocodhouse is the quintessential Fort Lauderdale Hostel. Offering air conditioning, which is a must during hotter months, and dormitory-style beds, this hostel is a comfortable place to rest ahead after a day of exploring the city. Free WiFi and free-onsite parking make this spot a solid choice for those looking to stay in the city for cheap.

Related: Backpacker's Dream: 10 Best Hostels In Brazil You Should Book
7

Casa Blanca Hostel

Ideal for a no-frills stay in the city, Casa Blanca Hostel offers a great place for backpackers to visit in-between area fun. Out in the backyard, guests will find a charming open space with string lights and seating. A communal kitchen is also available, as well as free WiFi throughout the hostel.
6

Hoosville Hostel

Backpackers in search of a nature experience will be right at home at Hoosville Hostel. Set a little further south than the rest and somewhat closer to Miami; this hostel makes it super easy to explore the Everglades. When travelers aren't having fun in Florida's lush landscape, they can enjoy the sounds of the babbling water from the on-site waterfall.
5

Sea Garden By The Sea

Sea Garden By The Sea is a charming spot located near the ocean, just like the name implies. With a pleasant and welcoming environment, as well as a sparkling outdoor pool just waiting for a refreshing dip, travelers will be hard-pressed to find a more comfortable spot for so cheap. On top of the amenities, the great location also lets backpackers walk to nearby restaurants and bars.
4

Shell Motel Hollywood

Sporting fun tropical decor around the inviting pool, the Shell Motel Hollywood is a great cheap spot for backpackers. While it may not technically be in the middle of Fort Lauderdale, the Hollywood location is very close by and provides easy access to all of the same fun attractions. Cozy and affordable, this spot provides great amenities like free WiFi and air conditioning.
3

Horizon By The Sea Inn

Horizon By the Sea Inn is located in the Lauderdale-by-the-Sea neighborhood. Unsurprisingly, it's very close to the ocean and offers easy access to some of the best beaches in the area for guests who want to spend their days lounging under the Florida sun. The Inn offers great amenities, including an outdoor pool and free parking. It makes a great spot for backpackers looking to stay in the area at a 2-star hotel price!

Related: 10 Beautiful Hotels In Fort Lauderdale Worth Staying At
2

Sheridan Guesthouse

Comfortable is the name of the game at Sheridan Guesthouse. Visitors are treated to a lush garden and a babbling fountain when they first arrive. A shared grilling area is also available for guests who want to cook their own dinner while visiting Fort Lauderdale. This hostel comes complete with free WiFi and a fully furnished lounge area to relax in.
1

Blue Ocean Guesthouse

Relaxed, comfortable, and inviting are all descriptions of this great hostel. The Blue Ocean Guesthouse features a fun outdoor area with hammocks, colorful lighting, and a wooden deck. There are also unique amenities, including musical instruments and beach gear, so that no matter what mood may strike guests, they can keep the good times rolling!